At Gold Coast 2pac Painting, we inspect, then sand blast or media blast every part we receive. sandblasting can remove paint, rust, and residue from oxidation from materials quickly and efficiently. Sandblasting can also be used to change the condition of a metal's surface, such as through removing scratches or casting marks. Sandblasting as a cleaning method has been widely used for over a hundred years.
We offer an in-house sandblasting service, which allows us to get your project done more cost effectively than our competitors. We offer 2 types of blasting – Dry and our new state of the art Dustless Blasting system, which eliminates warping that can happen with conventional blasting systems.
Every piece of material we coat needs to be prepped properly. Our sandblasting service removes the dirt, rust, grease, and grime off old parts.  A sandblasted surface is ideal for either powder coat or Cerakote to adhere to.  Our team is able to sandblast small parts, firearms, and even entire cars or trailers.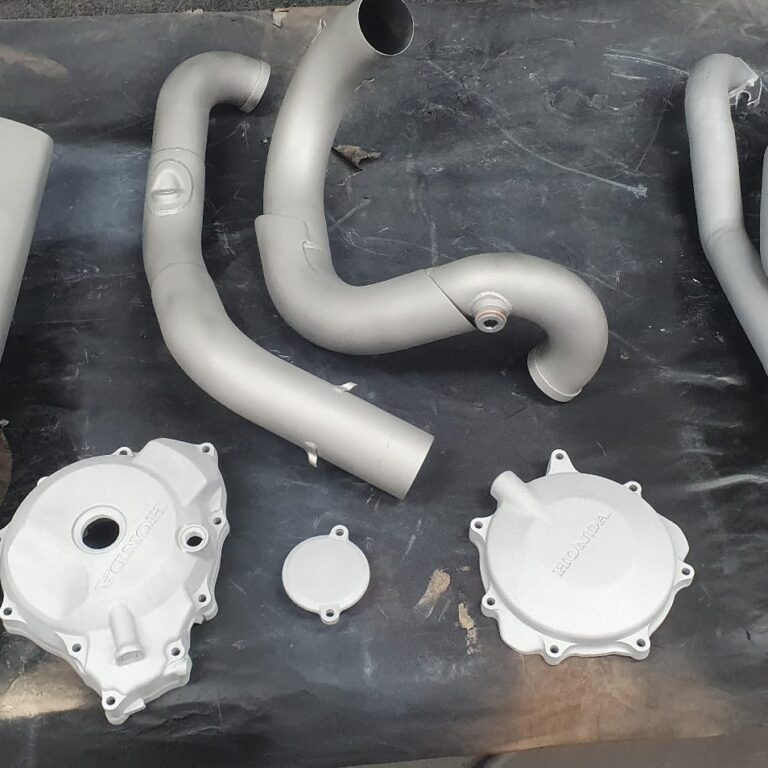 View Our Work Gallery & Video